How can I set a watermark on my 3d flipping books?
3d page flip software has several features to help you DIY your unique flipping books. And setting watermark on your ebooks is one of the personalized features. Sometimes you have needs to show your customers with your own logo watermark on your pdf files. Sometimes you want to protect your copyright of the ebooks. The software will help you access your needs.
How do you achieve this? Maybe you are not sure where the function key is. Don't be hesitated to follow the steps below. Then you can get the answer yourself.
1. Open the 3d pageflip software and import a pdf file. But wait! Click 'Set Watermark' before you click 'import now'.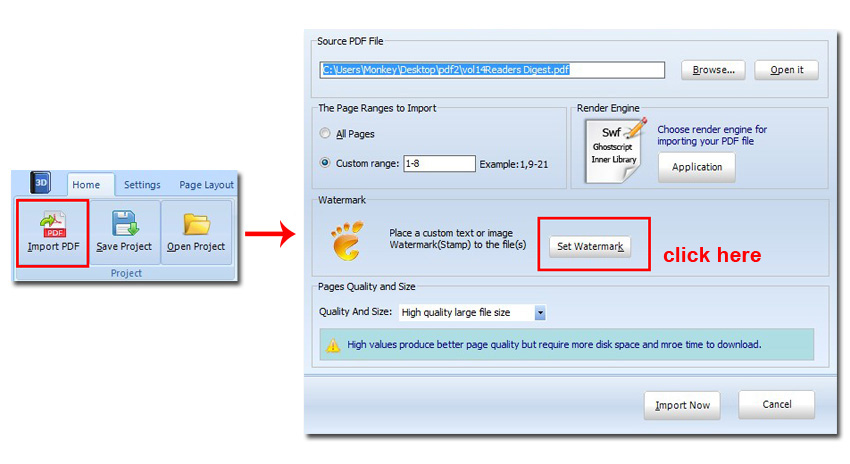 2. Check 'Applying Watermark'. Click 'Add Text watermark'.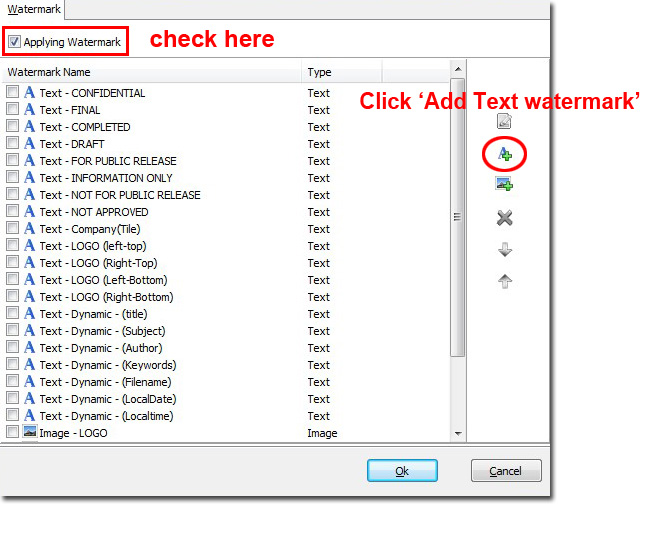 3. You will find the interface as below. Design the detail of the watermark by yourself and don't forget to named your watermark. Then click 'OK'.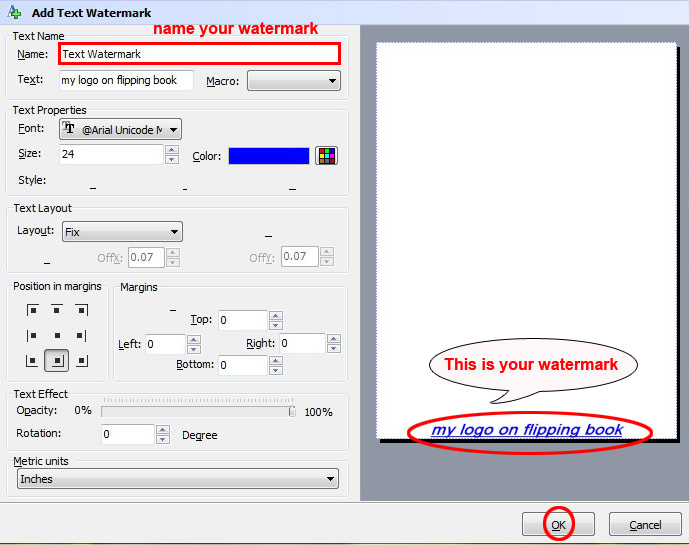 4.Find your watermark and check.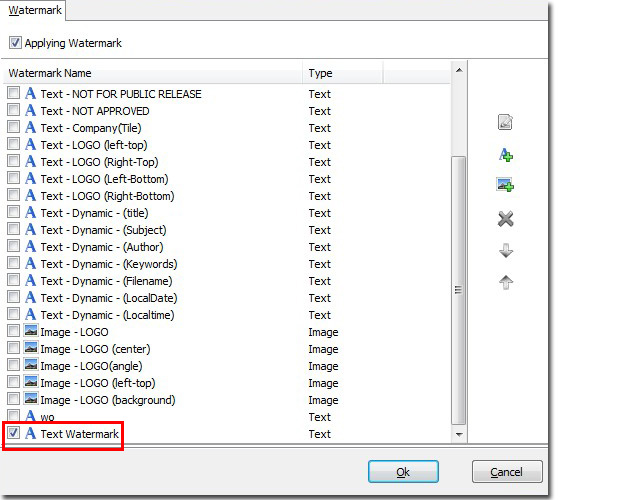 5.Finsh your settings and import your pdf.