Can I make a link to my website when I convert my pdf file to 3d book?
Yes, of course you can!
3d pageflip book has this feature to cater to your needs. It's not only easily to learn, but also conveniently to use.
There is a way to help you solve this problem. You can use your logo smartly and make a link to your website on the logo. How can you achieve that? I think it's not a problem for you! Just follow the steps below.
Step1: Click the bottom named 'Page Layout' of the main menu bar on the top of the interface. Then you can find the menu bar as the picture below.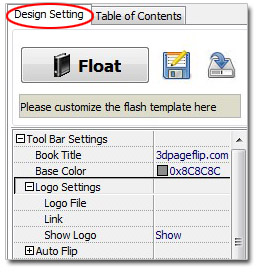 Step2: Select your logo picture. Pay attention to the size of the picture, it can't be bigger than 165*35. Then you will find your logo on the left corner of the flip book page.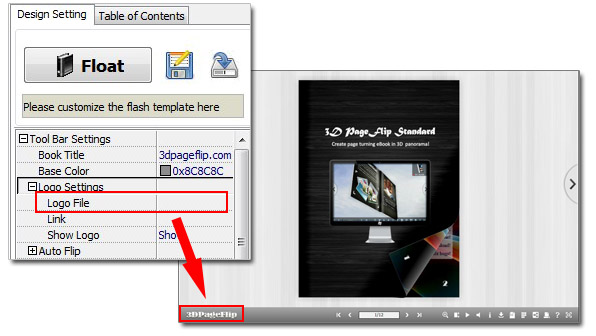 Step3: Move to the blank space of 'Link' and fill with you website.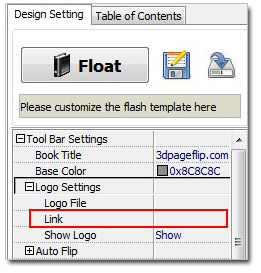 Step4: In the end, remember to press the bottom 'Apply Change'.