This is my place:
http://3dpageflip.com
Q: Can I use a picture to make a theme by myself?
The answer is 'Yes'!

Do you find it boredom to design your 3d book background? Do you want to save your templates you set through your pageflip software? Are you confident with the templates you made? Have you found that your templates were more satisfied than the ones offered online?

OK, it will be no problem for you to save your own 3D book templates. Now follow the steps below.

Step 1: Check Page Layout and choose the picture you selected.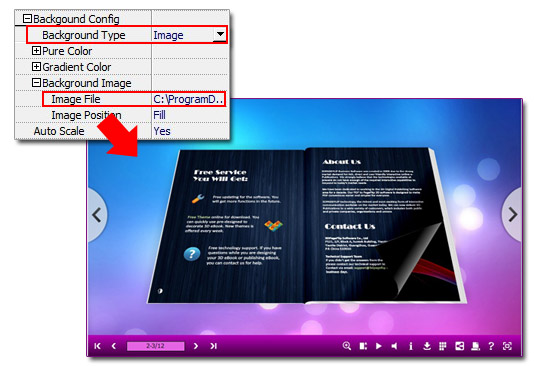 Step 2: Set the toolbar color to make it suitable to your picture.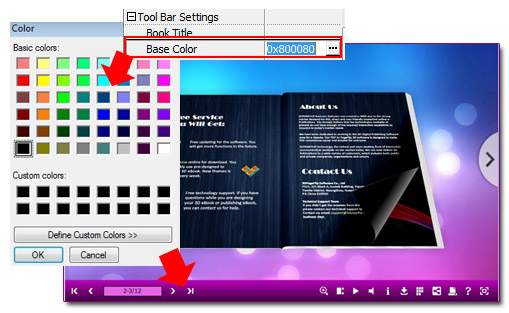 Step 3: Check 'Home' and click 'Export Theme'. Select your folder.