How to Make a funny children page flip book with flash and 3d effects?
We all like funny and interesting things, even children. If you would like your children to read a book, you may draw their attention to the book. First, make them interesting, then you can encourage them to read and learn knowledge more easily.
Let's take an English eBook for children as an example. How to make a funny children
page flip
book with flash and 3d effects? Let's start from here.

1.Preparation: Find the original PDF file first. Install the relative flip book software; here 3D PageFlip Professional will be a better choice than any other software.
Run 3D PageFlip Professional and import the PDF file to the flip book. Here will be a benefit for you. You have no need to import the pages you don't want. Then the book will be more concise and less elephantine. So I choose the most important pages to import.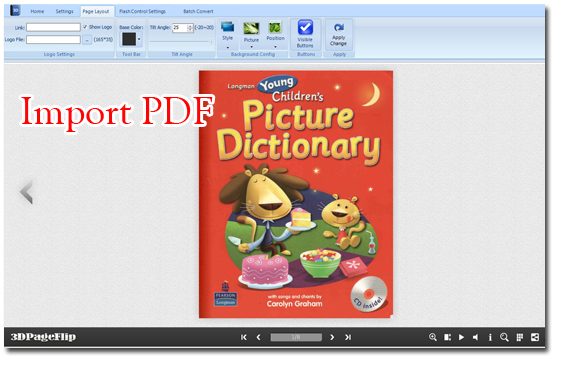 2. Layout: move to 'Page Layout' and choose an image from the 'Background Config>Picture'. And change tool bar color to fit the background color. Of course you can make further design if you have time, such as 3d flip book angle, background music, and flip page thickness.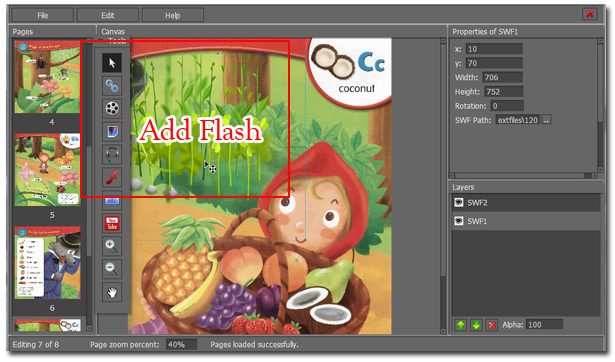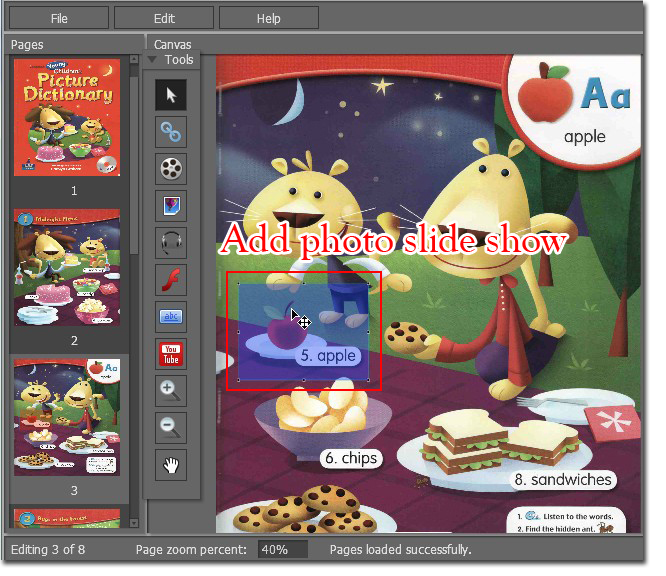 Even you can add movie tutorial or children's songs to the 3d flip page. all your hard work for the digital book will be the richer content than other usual books.
At last, don't forget to save and convert it to a 3D page flipping book!
Of course this designing can be used in other field, such as a digital product brochure or photos online magazines.
OK! The children's eBook has finished and you can view the effect from here:
Children 3D Page Flip book
.